It's simple online
It's so much simpler and more convenient to send money online, than having to visit an agent or a bank. Just follow these steps to get started:
1. Choose the country you want to send to: Choose Nigeria.
2. Choose how you want to send your money: Choose Bank Deposit
3. Choose how much you want to send: enter an amount and WorldRemit low fees and exchange rates will be clearly shown.Enter 6.2 if your currency is GBP (British Pound).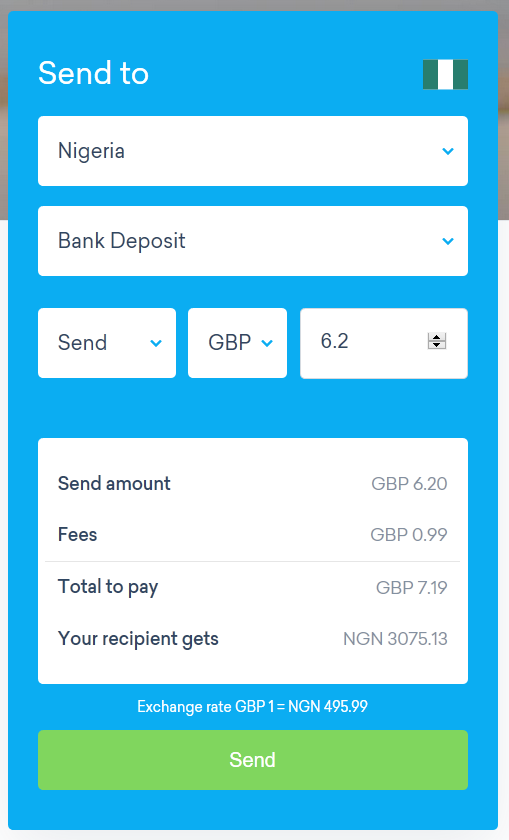 4. Enter your recipient's details : Bank: Guaranty Trust Bank (GTB)
Account Name: EMINENT INFO TECH VENTURES
Account Number: 0210887230
Account Type: Current.
5. Pay and relax: Choose how you want to pay – bank account or debit/credit card - then confirm the amount.